Main Content
Dawg Days 2021 - August 8-11
Dawg Days welcomes the freshman class and transfer students to Southern Illinois University with the purpose of giving them an opportunity to have fun, make friends and learn more about life at SIU!
---
We are doing what we can to keep incoming students safe from COVID-19.
During this time, we will continue to work under the guidance of SIU and the Restore Illinois Plan to evaluate and provide updates when possible.
Please contact us if you have any questions.
A Couple of Things:
In order to register for Dawg Days, you must:
Have a Dawg Tag number. Your Dawg Tag is different than your Network ID. Your Dawg Tag number is what you received when you first applied to SIU. It looks something like 85XXXXXXX.
Go here

 

to look it up if you aren't sure. 
Have medical insurance/emergency contact information. The medical release form is completed as part of the registration process.  
Have the date of your last tetanus booster.
Online registration covers travel to and from locations, lodging, all meals, all activities and SWAG!
Dawg Days is a four-day, three-night retreat for incoming students. Make friends and learn more about life at SIU. Our staff have valuable experience and plenty of advice for students coming to SIU.


During the day, students have the opportunity to choose and take part in several camp-related activities such as duct tape dodge-ball, broomball and canoe-battleship! Optional activities include zip lining, rock climbing and regular canoeing.
Dawg Days is hosted and supported by several University Programs and local businesses. Support ranges from funding, coupons, meals and more!



Dawg Days Events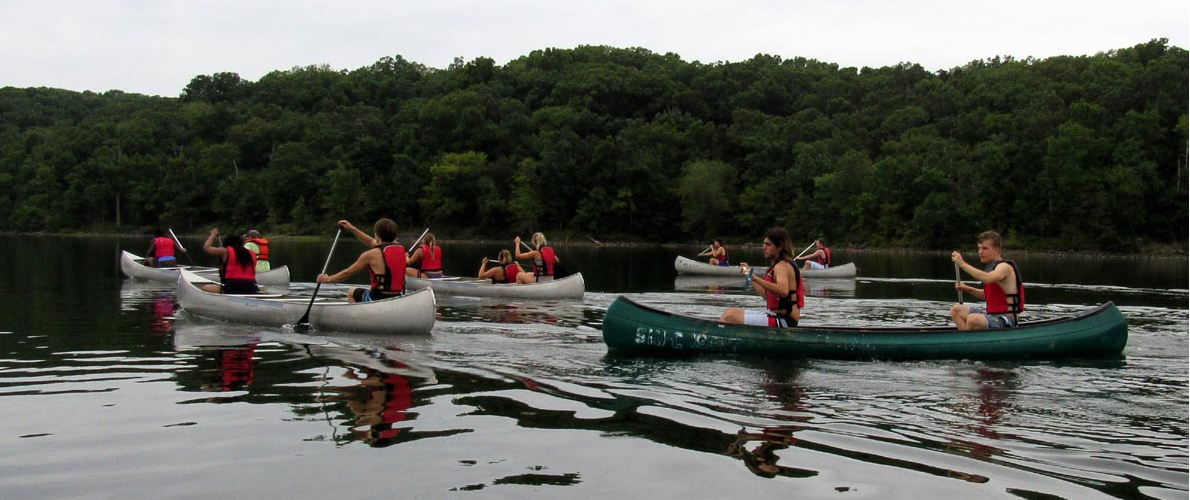 Sept. 20      5:30-8 p.m.     Sunset Paddle at Touch of Nature Camp 2 Beach
Come join us at Touch of Nature as we paddle on Little Grassy Lake during the sunset. Watching the sunset is a great way to start a wonderful weekend!
Oct. 2     2-4:30 p.m.     Dawg Days Explore Giant City State Park 
Come join the Dawg Days Staff as we explore the many things Giant City State Park has to offer. Bring a friend as we enjoy the beauty of Southern Illinois.
Nov. 5     6-9 p.m.     Dawg Days Friendsgiving Reunion 
Let's celebrate Friendsgiving at Touch of Nature's Freeberg Hall by joining participants from past years, sharing stories and playing some of our favorite games. 
Dec. 9     5:30- 7:30 p.m. Dawg Days Festive Swap (location TBD)
Join in on the festivities with Dawg Days and don't forget a friend.