Our Staff
Main Content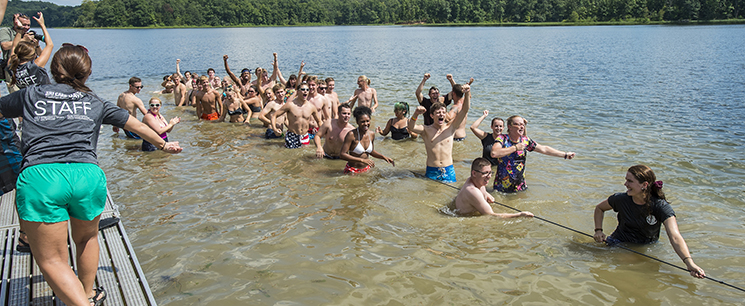 "Our passion for serving the next class and easing your transition to SIU is our top priority. Ultimately, we hope that you, as well as every other incoming student, will come out of Dawg Days excited about finding your place at your new home."
-- Molly O'Hara - Camp Founder

"Adventure is out there"
-- My foot tattoo
-- Up (2009)

"You are braver than you believe, stronger than you seem, and smarter than you think. But the most important thing is, even if we're apart… I'll always be with you."
-- A.A. Milne (Christopher Robin said to Winnie-the-Pooh)
Majors:
- Psychology
- Classics
"If you can't be in awe of Mother Nature, there's something wrong with you."
-- Alex Trebek
Major:
- CSEM: Crop, Soil, and Environmental Management

"The best and most beautiful things cannot be seen or even touched - they must be felt with the heart."
-- Helen Keller
Major:
- Therapeutic Recreation
"Keep close to nature's heart and break clear away, once in a while, and climb a mountain or spend a week in the woods, wash your spirit clean."

-- John Mui
Major:
- Outdoor Recreation Management
"Say the truth that you're carrying in your heart, like a hidden treasure. Be silly. Be kind. Be weird. There's no time for anything else."
-- Nanea Hoffman
Major:
- Cinematography
"I may not have gone where I intended to go, but I think I have ended up where I needed to be."
-- Douglas Adams